Academy of Fine Arts and Design in Bratislava
The Academy of Fine Arts and Design in Bratislava is a unique educational institution with a long history. This art school is included in the list of the best art schools in the country. Throughout 70 years of work, this university has graduated talented and successful graduates, who are known in Slovakia and around the world. This university remains the leading among art educational institutions not only in Slovakia but also in the entire European Union.
The Academy of Fine Arts and Design in Bratislava is a public university. It provides education at all three levels of study (Bachelor's, Master's, Ph.D.) in the fields of visual arts, design, architectural creation, restoration and at the third level (Ph.D.) in the study of the history and theory of fine arts and architecture.
Foreign students can study here under bachelor's, master's, and doctoral programs, and education in the Slovak language is free. Studying in English in Slovakia is also more affordable than in many EU countries.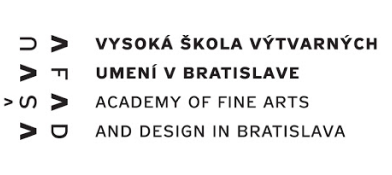 Vysoká škola výtvarných umení in Bratislava has more than 10 departments
Architecture
Photography and New Media
Printmaking and Other media
Intermediate 
Painting
Design
Conservation and Restoration
Sculpture, Object, Installation
Theory and History of Art
Textiles
Applied Art
Visual Communication
Digital art
Division of Drawing
The Academy has no faculties. Each department is divided into several areas of study, between which applicants can choose.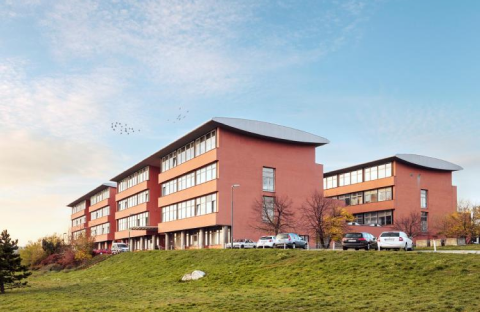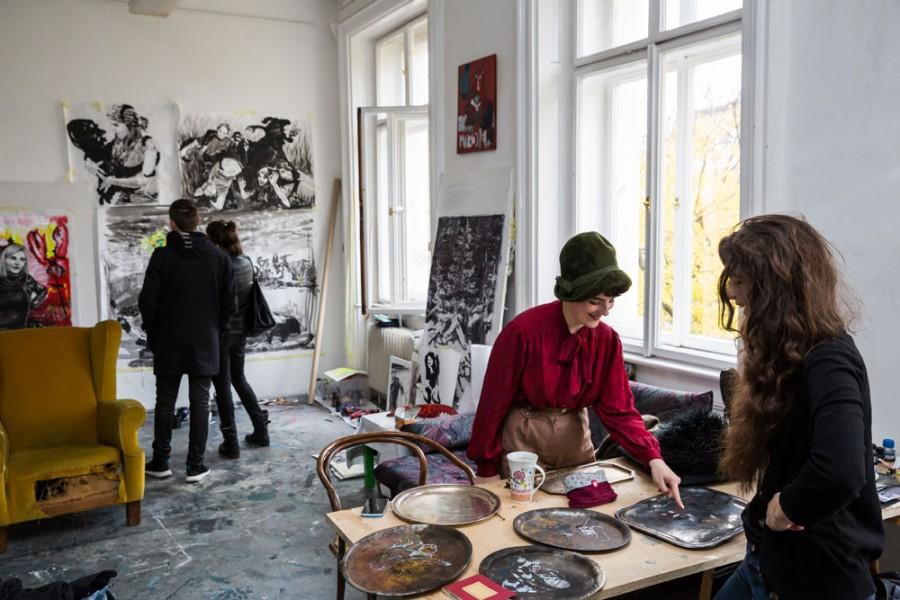 Academy of Fine Arts and Design in Bratislava for International Students
This educational institution is a comfortable, beneficial environment for the creativity of students from all over the world. Among its graduates are not only Slovaks but also residents of different countries. For foreign students, it will be an opportunity to communicate and create projects in an international environment. The multinational student community warmly welcomes citizens of any country, therefore foreign students willingly take part in the creative life of the school, various competitions, and events. They often become participants in an exchange program or undergo an internship in a partners' company of the university.  
The conditions for the admission of foreign students are no different from the conditions on which the residents of Slovakia themselves are enrolled. It will be enough to know Slovak or English at the proper level, as well as passing entrance exams.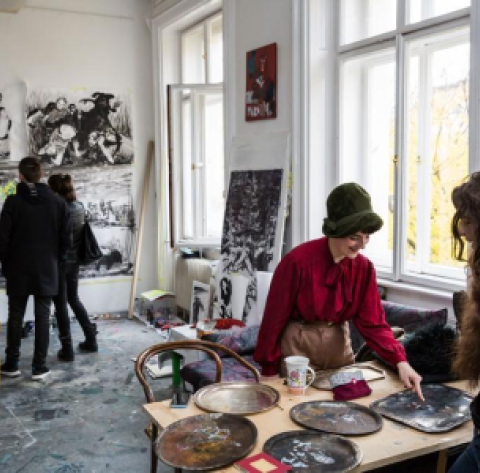 The procedure for admission
The admission procedure for art schools differs from the entrance exams of economics, medical or technical schools. The admission exams consist of several stages, each of which includes creative tasks. The goal of this procedure is to identify the most talented and promising, creative young people. The number of places is limited: from 8 to 12 students can enter each direction of study.
The entrance test of the first day, aimed at assessing knowledge in the field of art and its history and can be taken in English at the request of a foreign applicant. 
| | Undergraduate | Master's |
| --- | --- | --- |
| Open Day | February 6 at 13:00 and February 7 from 8:00 to 12:00 | not given due to Covid |
| Application deadline | Until November 30, 2020 | Until May 24, 2021 |
| Exam days | Round 1: January 18, 2021 - January 20, 2021 Round 2: January 25, 2021 - January 27, 2021 | June 24 to June 25, 2021 |
| Exams | Test for general educational knowledge and test from a foreign language. To enter the Economics and Law program you will also need to pass a test from history. | If entrance exams are required, the applicant must pass a written test in the core disciplines. |