Dear students of the International Union of Youth and their parents! We know how important it is to have always an open access to up-to-date information about studying in another country and how our students in Slovakia need it. Especially for you, we have collected in this section of our website all the most popular information that you may need before admission, during the process and after.
Studying in Slovakia is impossible without knowing the language. MSM courses are a good opportunity to prepare for admission to Slovak and English programs in universities and comfortably go through the adaptation process in a foreign country. In the section with the programs you will find their detailed descriptions, and with the help of a convenient application form you can easily contact us.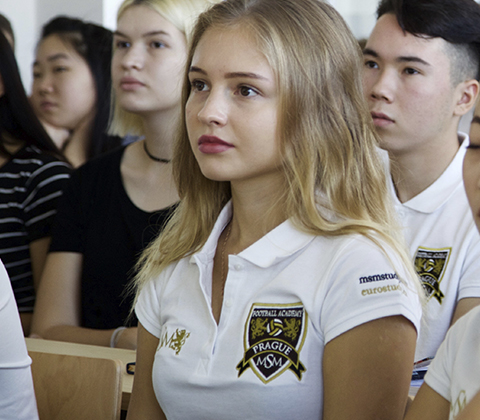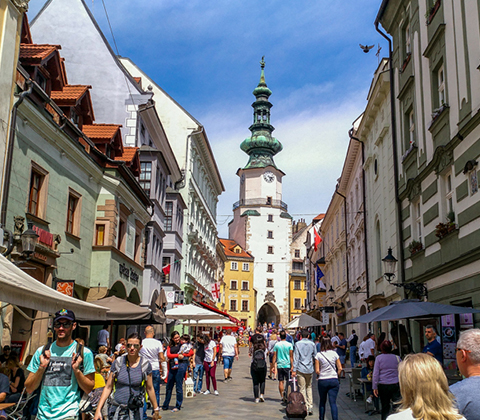 Everything you need to know about studying in Slovakia
If you are just thinking about applying and looking for a suitable option, take a look at our section with universities. It contains detailed information about Slovak state universities with a list of faculties and exams for each university. From the university profile, you will learn when and in what form the entrance tests take place, as well as what are the deadlines for applications.
We have also collected all the important information regarding the preparation of documents. In this section, you will learn how the process of nostrification of a school certificate or diploma of education goes and how to better prepare for it. This step cannot be skipped, as it will not be possible to enroll in studies without recognized documents.
Students in Slovakia often need

An important point that all foreign students in the Slovak Republic face is the local banking system. Information about it, a list of the most convenient banks for young people, and the procedure for opening a bank account can be found in the corresponding section.

Slovak holidays, weekends, vacations, and opportunities for recreation and tourism are an integral part of life in a new country. Our students will always find how to spend their free time with benefit, relax, and learn more about the culture of a friendly and beautiful country. In order to stay aware of the upcoming holidays, weather in Slovakia, and exchange rates – look into the appropriate section of the site.

Accommodation is an equally important aspect of entering a university. This can be a room in a dormitory or a room in the apartment, or a separate apartment rented. What is better to choose and what you should know about each of the options – read in this section.

Students in Slovakia can earn extra money after classes or on weekends. At the same time, their salaries are not always low, because senior students have the opportunity to undergo a paid internship in a company with a similar profile. You can read about this opportunity and other ways of earning money for students on our website in the section work in Slovakia.

If the applicants and their parents have any questions, they can always be asked using the convenient built-in messenger. Our specialists are ready to advise anyone who is interested in admission to higher educational institutions of the Slovak Republic. You can also contact us in any way convenient for you or fill out the feedback form at the bottom of the page.