Every year Slovakia becomes more and more popular not only among curious tourists but also among applicants from all over the world. This small and cozy country attracts with its high standard of living, stability, security, convenient geographical location (Slovakia borders Austria, the Czech Republic, Hungary and Poland. Also Vienna and Bratislava are the closest capitals in Europe – the distance between them is only 80 km) and quality of education. Slovakia is famous for its beautiful nature with the high Tatras and Carpathians, affordable prices, friendly people and geographic position in the heart of Europe.



Reasons to choose Slovakia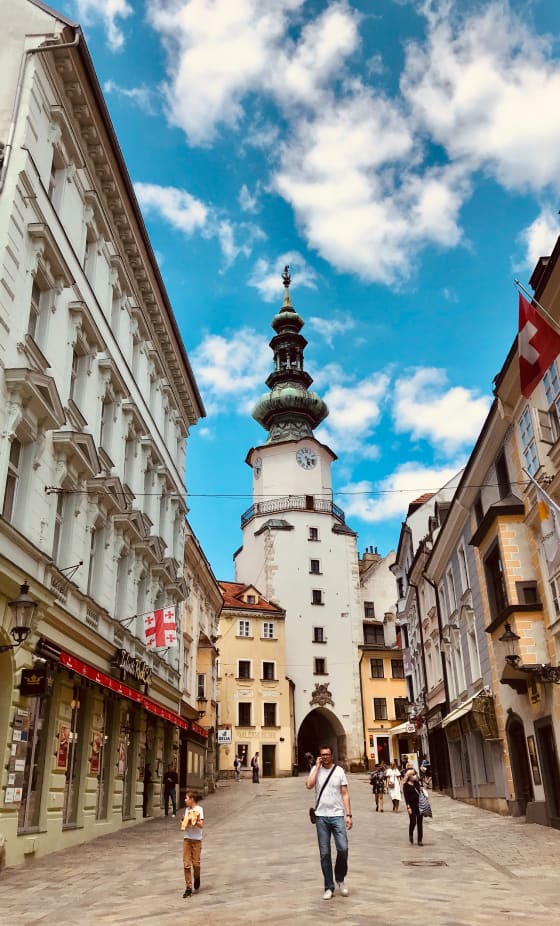 Accommodation in Slovakia
Student and public dormitories in Slovakia. Many higher education institutions offer places in their dormitories for nonresident and foreign students. All of them meet all international standards and are equipped with everything you need.
Apartment in Bratislava. Many working people rent an apartment in Slovakia. If you live with friends or acquaintances, its cost will be more affordable. However, do not forget that you will need to pay one or two months in advance, and often also pay for the services of an estate agent.
Accommodation in the suburbs. If you are more comfortable living away from the bustling city and getting to the center by public transport, you can find housing in the suburbs. This option will be more profitable financially, but be prepared to spend more time on the road and money on travel tickets. This option is more often chosen by couples who plan their family lives away from the noisy city.
Cuisine
Slovakia is also widely known for its delicious cuisine. Here you can taste such delicacies as dumplings with feta cheese, baked goose and stuffed fish. Also in Slovakia there are chains of cafes and small fast food restaurants, including those familiar to residents of other countries. The cost of an average lunch in a student canteen will be only 2 euros, making student life in Slovakia even more affordable.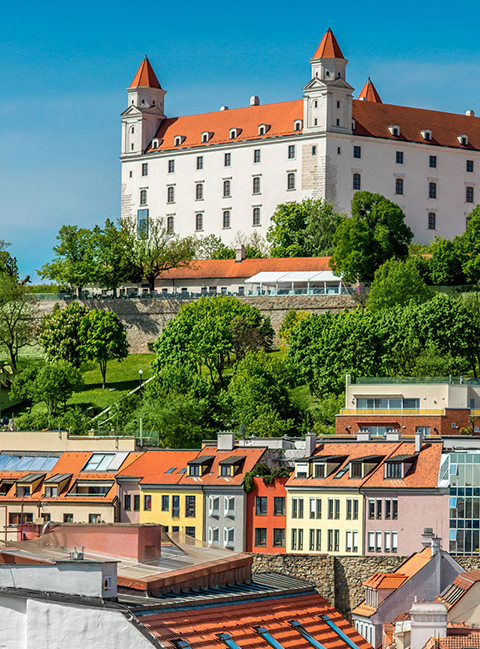 Public transport
Slovakia's motorway network is considered one of the most developed in the center of Europe. The most convenient way to travel around the country is by train. It costs less than a bus. Students buy a pass for a year or 90 days, depending on their needs. The pass covers all types of public transport and is the most popular mode of transportation in Slovakia. Getting lost in the Slovak capital is quite difficult: the stops have detailed descriptions of transport routes and timetables.
Safety
Slovakia is also known for its safety, comfort and peace. All residential roads, as well as cycle paths with motor roads, are well lit at night. There are practically no stray dogs and cats in Slovakia, and not a single terrorist threat has been recorded in the entire history of the country's independence.
Slovaks value their comfort, respect the personal boundaries of other people, follow the rules on the road and do everything to make living in their country as comfortable, easy and safe as possible.
If you are interested in life and education in Slovakia – just fill out the contact form and we will be happy to advise you on all your questions.