Applicants:
Higher Education in Europe
What do you need to know about studying in Slovakia?
Higher education in Europe is known all over the world, and diplomas of European universities are recognized in almost all countries. But few people know that studying in the European Union can be not only prestigious but also free of charge. All you need to do for this is to learn the state language of the country at the proper level. One of these countries is the Slovak Republic. Universities here are not inferior to British or German ones. Here it is also possible to study in English, which costs remain more affordable than in other countries of the European Union. At language courses in Bratislava, students can learn Slovak or improve their English.
Applicants are often interested in studying in Slovakia due to its location in the European center. You can not only work during the holidays but also travel around Europe. This is a chance to get familiar with the unique culture of Europe and get an unforgettable experience with a representative of different nations. Students also often spend their last academic year or six months abroad. By becoming a member of the ERASMUS + exchange program, everyone can study in different countries. At the same time, you do not need to pay for study or living in a country of exchange. The European Union fully sponsors talented young students abroad.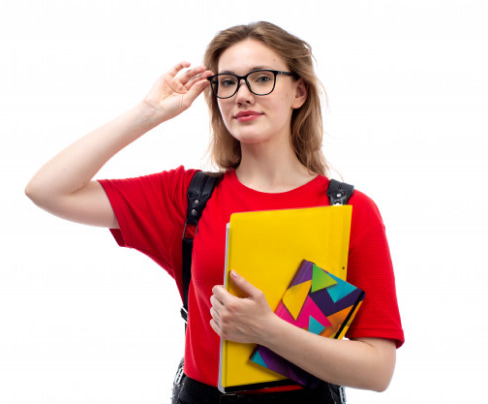 Top 5 reasons why students choose higher education in Slovakia


Prestigious diploma of the European standard

A wide range of specialties in universities


The ability to combine studying with travel
Higher education and employment in Europe
Senior students, regardless of the chosen specialty, often go through paid internships in international companies. Based on the results of the internship, many of them find good jobs even before graduation. Graduates with a prestigious Slovak diploma are easily employed not only within the country but also in other EU countries.
Statistics show that annually about 60% of young specialists get a job in their specialty. For the most prestigious universities in the Slovak Republic, this figure is much higher. After completing a bachelor's or master's degree, as an economist, engineer, doctor, or teacher you will have a great chance of starting a career with a good salary.
In this section you will find everything about:
The education system in Slovakia
Master's degree in Slovakia
Student visa to Slovakia
Slovak courses in Bratislava
English courses in Bratislava
We have collected on the site all the useful information about the procedure for admission to higher educational institutions in Slovakia. Also, if you have not found the answer to your question, you can always contact us in any way convenient for you or fill out the contact form at the bottom of the page.