Foundation English Course at STU
Today it is difficult to imagine a sphere of life in which knowledge of the English language would not be useful. There are dozens of reasons to start studying it right now: study, career, self-development, new acquaintances, travel around the world, and much more. But how do you pick a good English course? First of all, you should pay attention to the organizer and the lecturers on the course. That is why we have developed a specialized preparatory English course at the state university in Bratislava – Slovak University of Technology.
Our English course includes not only intensive classes with experienced university teachers but also a rich cultural and entertainment program in Slovakia, as well as the support of coordinators. You will learn grammar and vocabulary, and you can immediately use new words in conversations with other students and tourists. Having received a student visa, you will be able to travel to European countries and make new useful contacts. You will not only receive a certificate of the language level but also will get a lot of vivid impressions from exploring Bratislava.
MSM provides its students with support at all stages, from preparing documents to finding accommodation. We are happy to advise on all matters for the entire period of life in an unfamiliar country, and the teachers of the Slovak University of Technology in Bratislava guarantee the quality of education that our course offers.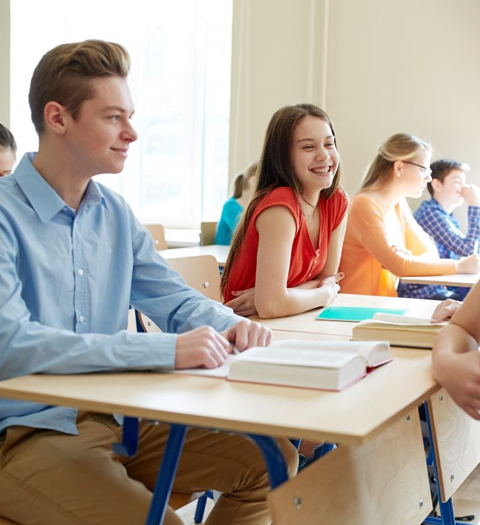 Study hours plan:
One-year Course:
English language – 560 hours
Half-year Course
English language – 380 hours
Program dates (one-year): 15.09 – 31.08
Dates program (half-year): 15.01 – 31.08
Education in Slovakia
STU is one of the largest and most prestigious technical universities in Europe with a long history. Its students take part in various exchange programs every year, and classes are taught in two languages: Slovak and English. Its English lecturers constantly participate in scientific conferences, seminars and introduce new teaching methods. STU employers are real specialists who will help you prepare for international tests (IELTS and others).
STU has several faculties:
Faculty of Civil Engineering
Faculty of Mechanical Engineering
Faculty of Electrical Engineering and Computer Science
Faculty of Chemical and Food Technologies
Faculty of Architecture and Design
Faculty of Materials Science and Technology in Trnava
Faculty of Informatics and Information Technology
Students are actively involved in the creative and scientific life of the University. Together with STU, we organize language courses in English and Slovak, which will allow you not only to learn the language at the right level but also to prepare for the entrance exams. It doesn't matter if you are learning a language for the sake of an international level certificate or just want to communicate freely with foreigners – this course will help you fill the knowledge gaps. Make a contribution to your future in Europe today, and MSM and the Slovak University of Technology in Bratislava will help you!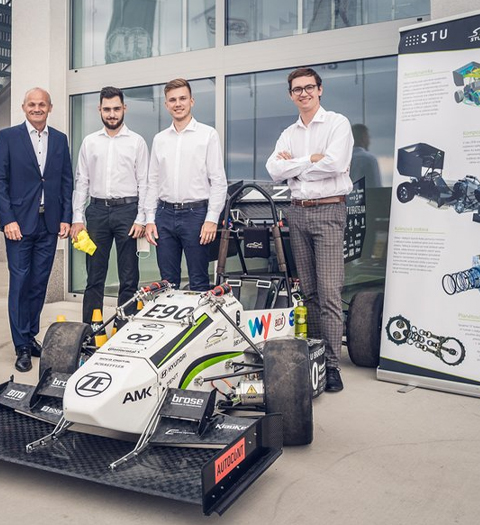 Study in Slovakia: MSM Services
We help to prepare all documents required for obtaining a student visa to Slovakia, we will provide confirmation of study and residence.
We provide assistance in obtaining medical insurance (at additional cost).
We provide a comfortable transfer from the airport or railway station to the place of residence.
We provide everything you need to use local mobile communications.
We organize accommodation in Bratislava for the period of study.
We register a newly arrived student with the local police for foreigners during the first 3 days of stay in Slovakia.
We help our students to get comfortable in Bratislava: we conduct a sightseeing tour and help with obtaining a travel ticket.
We organize a rich cultural and entertainment program.
We help to recognize the documents on secondary or higher education with local standards.
We provide consulting support during admission to the chosen university.
If necessary, we guarantee quick medical care and accompany the student to the doctor.
Would you like more information? Contact us in any way convenient for you.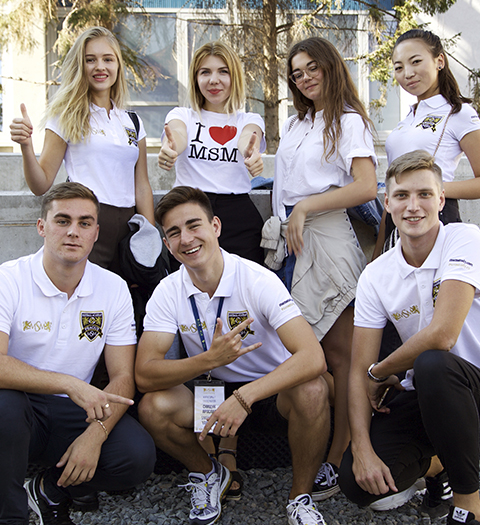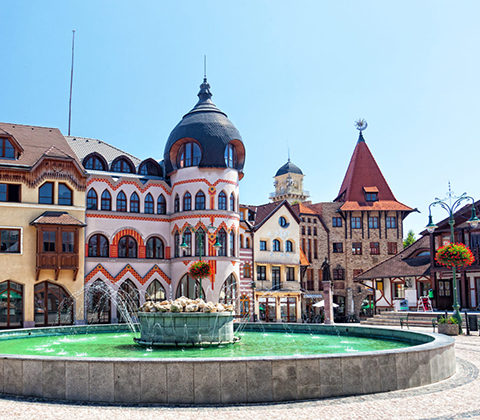 The cultural program:
Welcome party
Tour of the capital of Slovakia
Visit a museum or exhibition
Boat excursion on the Danube river
Visit the famous and largest zoo in Europe
Trip to Vienna
Trip to Prague
Farewell evening
For an additional cost: travel to Germany, Hungary