Master's Degree in Slovakia
Every year more and more students who have already received a bachelor's degree in their home country but would like to try life and education in Europe turn to us. The reason is often the same: a prestigious higher education received abroad significantly increases the level of resume, as well as the chances of employment in any country in the world. However, many of them mistakenly think that in order to study abroad they will have to go through all the stages of higher education again. The good news is that a Master's degree in Slovakia allows students with a Bachelor's degree from any other country in the world to continue their graduate studies without having to reapply for a Bachelor's degree.
Having received a master's degree at a Slovak university, a young specialist can count on a place in any large company in Europe, Canada, or the United States. International recognition of the diploma and a wide range of specialties for training allows people from other countries to become more in demand in the chosen professional field.
To ensure that applicants have no doubts that studying in the Slovak Republic will help them build a career, we have collected several facts about the Master's degree in this country.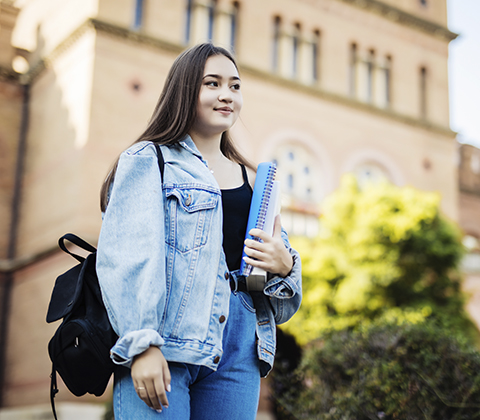 Modern education
Modern equipment of classrooms, laboratories and research centers allow using the best equipment. Students are taught to interact with technology that meets all European standards.

Innovative teaching methods
Teachers are constantly improving their qualifications, due to which their approach to the educational process always remains up to date and meets all European standards.

The cultural heritage of Slovakia
Slovakia has not only quality education but also an interesting historical heritage. The country has many cultural monuments, as well as the unforgettable beauty of nature.

Internships in international companies
Each talented and promising student has a chance to go for an internship at one of the partner companies of the university.

A Master's degree abroad is a good opportunity to meet interesting people from all over the world. By exchanging experience and learning about the culture of your classmate's home countries, you will become an international specialist with knowledge of foreign languages ​​and of the mentality of different peoples.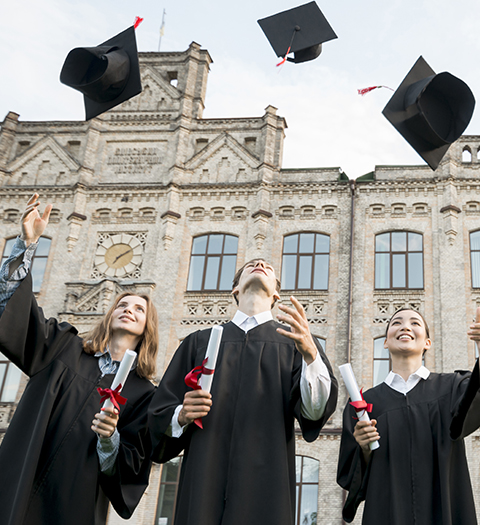 5 Reasons to Apply for a Master's Degree Abroad

Fast recognition of educational documents. Nostrification of a Slovak diploma goes quickly in any country of the European Union. It is also easy to verify it in Canada and the USA. This also works in the opposite direction: bachelor's diplomas from other countries easily get nostrified for further study here.

A variety of educational programs. Higher educational institutions of the Slovak Republic train economists, experts of woods, doll costume designers, midwives, programmers, and other specialists. Whatever direction the applicant is interested in, there are always several offers for him.

High level of teaching staff. Lecturers in universities in Slovakia are people with higher education, most of them are doctors of sciences and professors. Many people combine teaching with in-depth scientific activity. Therefore, the quality of knowledge acquired in Slovak universities is beyond doubt.

Connections and interesting people. Getting introduced to Slovaks and other foreign students, young specialists will make useful contacts. In the future, they can help in their work, and the graduates maintain warm and friendly relations with many classmates.
Free education. Education in the Slovak language at state universities is free even for foreigners. Tuition fees in English are much lower than in other EU countries.
Why Do You Need Foundation Courses from MSM?
It is difficult to independently prepare for admission to a Slovak university and submit all the necessary documents. Obtaining a student visa can also be delayed due to the lack of experience of the applicant. But with the help of the International Union of Youth, it is easy to come closer to the dream and enter a Slovak university!

We will help you to improve your English or learn Slovak to the level that an applicant needs to successfully pass the entrance exams.

Our coordinators will help the applicant at every stage, from submitting the application and to accommodation in the university's residences.

The knowledge gained after completing our courses is confirmed by a special certificate.

We also organize a cultural program for our students with excursions in Slovakia and neighboring countries.

To take the first step towards high-quality education and a European diploma, contact us in any way convenient for you, or fill out the contact form at the bottom of the page!