Many tourists do not even realize how beautiful and interesting Slovakia is, including a cozy and modern capital and the enchanting beauty of the Carpathians and the High Tatras. Nevertheless, by visiting it, you risk falling in love with these amazing landscapes and staying here for a long time. Many students who come to study at one of the universities in Slovakia also take the opportunity of traveling around this small but entertaining country, especially considering that holidays in Slovakia are very affordable.
The largest nature reserve in the country is the High Tatras. This is a corner of untouched nature, which has preserved unique biological species and amazing landscapes. And the popular Bardejov Spa is famous among tourists who wants to improve their health. The place with Gothic architecture attracts tourists not only with interesting buildings but also with mineral springs with water unique in its chemical composition.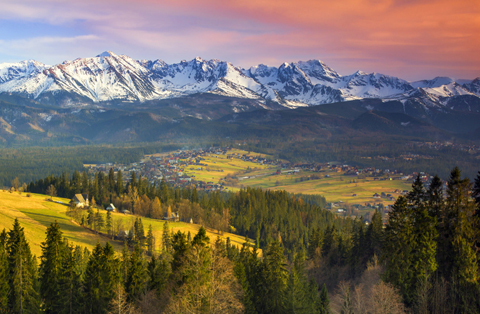 What to see on a trip to Slovakia
In Bratislava and other cities of the Slovak Republic, you can see dozens of architectural monuments from different times. Local museums tell about the history of the country, the way of life of its inhabitants since ancient times and key political figures. A striking example is the pompous Presidential Palace.
A special place among the attraction takes objects of cultural heritage associated with religion. Their value in terms of architecture and history is difficult to underestimate, so even a tourist far from Catholicism will be interested in visiting the Capuchin Church, St. Martin's Cathedral, and the city of Košice. Going on a trip to Slovakia, you can make a list of temples and museums that must be visited in advance.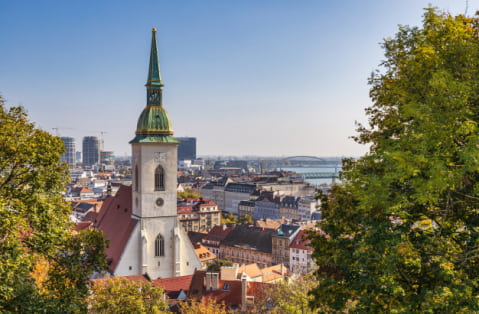 Attractions of Bratislava
The capital of Slovakia can delight tourists with ancient architecture. For history lovers, walking along its streets alone will be a source of new information. The Old City is a tourist center which guests of the capital visit first of all. Bratislava Castle is also known throughout the world. Despite the fact that it was completely reconstructed and lost its original appearance, it hasn't lost its charm and you should visit it at least for the view of the Danube from the observation deck.
Extreme vacation in Slovakia
In search of extreme and thrills, you can visit the following lakes for diving:
Senec
Gulashka
Golden Sands
Štrkovec
Since the country has excellent conditions for this sport, there is no need to worry about safety. An experienced instructor will teach you to scuba dive and tell you about the features of such an active holiday. As you admire the underwater world, you will learn more about the local fauna. Exotic fish are not found in Slovakia, but its fauna does not become less interesting. The best time for diving is early autumn and late spring.
Lovers of winter sports in Slovakia can enjoy skiing and snowboarding. These types of extreme sports are very common here, and a significant part of the income of local resort towns comes from snow-covered slopes. In Low and High Tartas, snow lies even at the beginning of April, and in winter there is more of it even on more gentle slopes.
If you still have questions and want to learn more about educational programs in Slovakia – fill out the contact form at the bottom of the page and we will contact you with detailed information.