English Foundation Courses at EUBA
English is the language spoken across the globe. Having learned it, you will discover a lot of new opportunities: from traveling around the world, obtaining a prestigious education to working in the largest international companies. Learning it is not as difficult as it might seem at first. The main thing is to choose a good curriculum and trust competent teachers. The offered English courses in Bratislava are very effective, because they are conducted on the basis of the University of Economics in Bratislava, and the lectures are delivered by experienced university teachers.
By choosing English courses at EUBA, you will not only significantly deepen and expand your knowledge, but also get acquainted with European culture. Immersed in a new environment, it is much easier to learn the language spoken by many of its inhabitants. You will constantly communicate with tourists and students from all over the world because Bratislava is an international student center. This practice will quickly expand your vocabulary.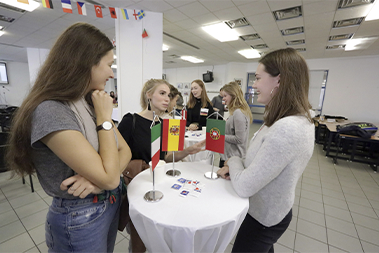 Study hours plan:
One-year Course:
English language – 560 hours
Half-year Course
English language – 380 hours
Program dates (one-year): 15.09 – 31.08
Dates program (half-year): 15.01 – 31.08
English courses in Bratislava based on EUBA
MSM cooperates with prestigious educational institutions, including the University of Economics in Bratislava – a university with a long history. Within its walls, young and talented people from all over the world can get high-quality higher education in different directions. Among them:
Economy and business
Information technology and mechanical engineering
Applied linguistics
Healthcare and medicine
International relationships
Management and agriculture
And many others
Studying in Slovakia on the basis of this university is a good option for applicants, students, and young professionals who want to pass an international test for English proficiency (IELTS or TOEFL). You can prepare for it in just a year and enter any university in the USA, Canada, Great Britain, and other countries where an appropriate certificate is required upon application. If you are interested in English courses in Bratislava, leave a request at the bottom of the page, and we will call you back and tell you in detail about each preparation option.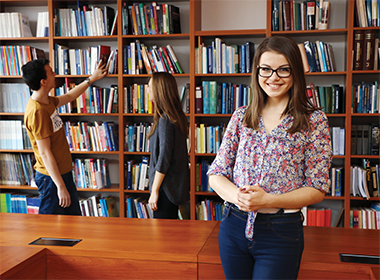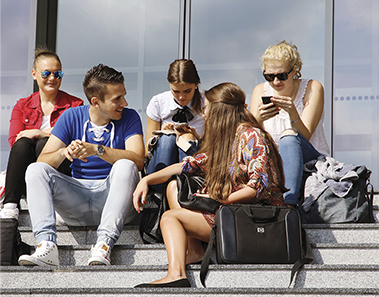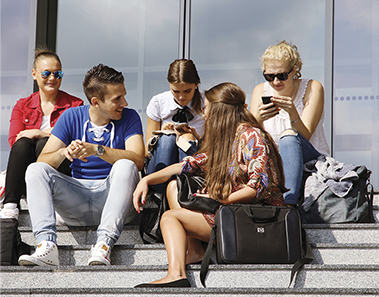 Study in Slovakia: MSM Services
We help to prepare all documents required for obtaining a student visa to Slovakia, we will provide confirmation of study and residence.
We provide assistance in obtaining medical insurance (at additional cost).
We provide a comfortable transfer from the airport or railway station to the place of residence.
We provide everything you need to use local mobile communications.
We organize accommodation in Bratislava for the period of study.
We register a newly arrived student with the local police for foreigners during the first 3 days of stay in Slovakia.
We help our students to get comfortable in Bratislava: we conduct a sightseeing tour and help with obtaining a travel ticket.
We organize a rich cultural and entertainment program.
We help to recognize the documents on secondary or higher education with local standards.
We provide consulting support during admission to the chosen university.
If necessary, we guarantee quick medical care and accompany the student to the doctor.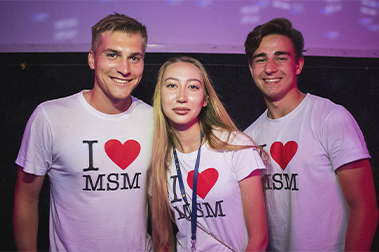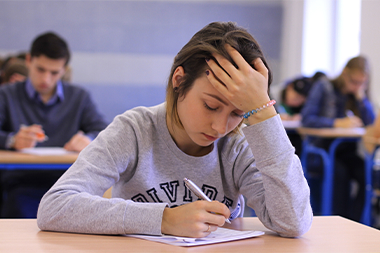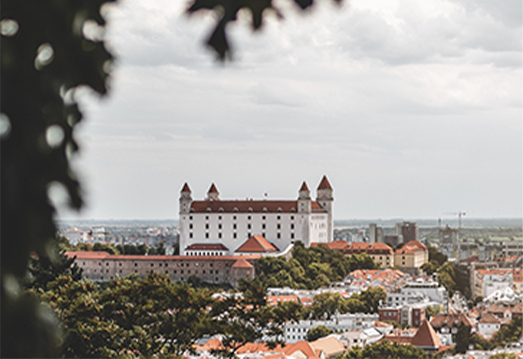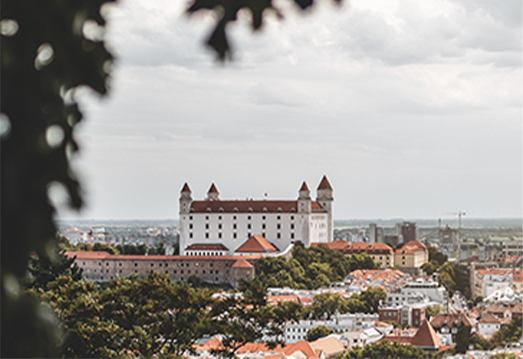 The cultural program:
Welcome party
Tour of the capital of Slovakia
Visit a museum or exhibition
Boat excursion on the Danube river
Visit the famous and largest zoo in Europe
Trip to Vienna
Trip to Prague
Farewell evening
For an additional cost: travel to Germany, Hungary