The International Youth Union

The International Union of Youth (MSM) is an organization operating in the Czech Republic, Slovakia and other countries of the world. It was founded in 2007 in Prague, in the capital of the Czech Republic, but it actively works with young professionals, students and schoolchildren from all over the world. The mission of MSM is to provide advice, information and quality educational programs abroad. Among our wards there are thousands of students from many of countries, each of whom can count on the help of experienced, responsive and attentive specialists. We help to get higher education in Slovakia and other countries of the world.
The International Youth Union: activities
We help foreign applicants to enter Slovak universities and other prestigious European and world universities.
We offer internships, summer camps and holidaysclasses abroad to students, young professionals and schoolchildren from all over the world. Classes are conducted by native speakers: English, German or Czech.
We implement programs that have no analogues in the world. "Double Degree" is a good opportunity to spend 3 years abroad and get 2 higher educations at once in different fields. We also offer special courses for athletes, including the MSM Football Academy in the Czech Republic.
If you want to spend unforgettable students' years in Slovakia, we advise you to pay attention to our study programs. They will help you to enter a local university and receive a prestigious diploma, which is highly regarded in the European Union.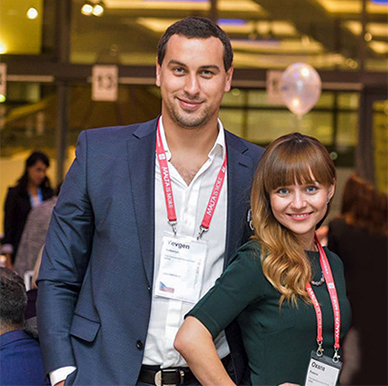 Study in Slovakia with the International Union of Youth
Preparation for admission to leading public and private universities in the Slovak Republic.
Education on the basis of the best state universities in Slovakia.
All lecturers are experienced teachers and native speakers.
Comfortable life in the center of Europe.
Affordable prices and a high standard of living.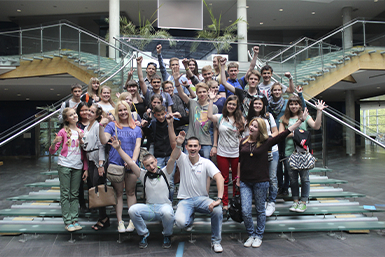 MSM Official YouTube Channel
Interested in studying abroad? Check out our official YouTube channel. It contains useful and relevant information about universities abroad, admission and student life. We share news and just interesting moments from the life of MSM with our subscribers.
Higher education in Slovakia
Every year hundreds of young people from all over the world strive to become part of the friendly student community of Slovak universities. After all, higher education in this country is the key to a successful career in Europe. Knowing how important it is for future students to prepare well for passing the entrance examinations, we made an agreement in 2020 with the University of Economics in Bratislava. From now on, this prestigious university will host foundation classes with native speakers for those wishing to learn Slovak or English. Contact us to choose the optimal program!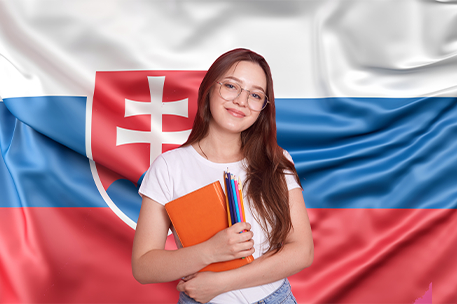 15 reasons to choose a Slovak university
Free education in Slovak for foreigners.
Fast nostrification of existing educational documents.
Discounts and bonuses for students in cafes, shops and supermarkets.
A prestigious diploma that will be highly appreciated in any country in Europe.
High-quality education.
Plenty of job opportunities around the world.
Student exchange programs and a possibility to spend a semester in the USA, Canada, UK and a dozen other countries.
Travel, beautiful surroundings and inspiring nature.
Slovakia is a safe and friendly country.
Prices are lower than the European average, but salaries are acceptable.
Interesting culture and friendly people.
Fascinating architecture and the unique history of Slovak cities.
International language environment and the ability to constantly communicate with native speakers of English, Slovak, German and other languages.
Long term visa allowing the student to travel around Europe.
The relevance of knowledge and the ability to apply it in practice during the internship already in the 3rd year.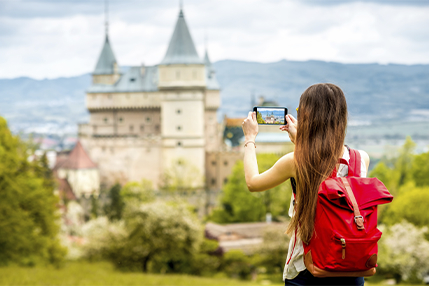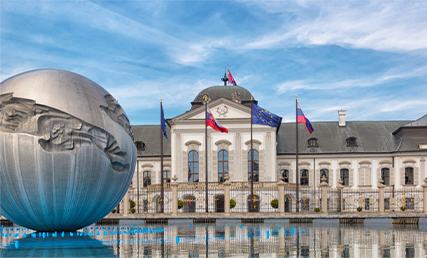 Study in Slovakia: new opportunities
We offer not only standard foundation courses for applicants wishing to enter a university in Slovakia but also implement a number of unique programs:
Double Degree.
Foundation programs around the world.
International Football Academy MSM.
Sports camps.
Vacation programs.
You can get more detailed information about each of them from our specialists!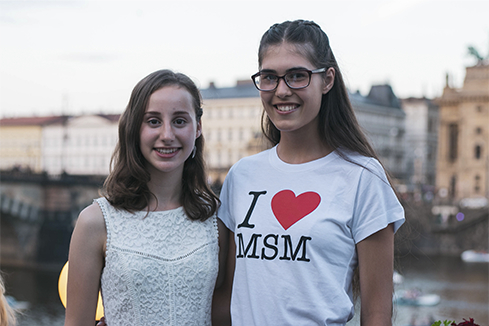 Why Bratislava?
If you want to study in Slovakia, we advise you to choose Bratislava and its universities! 
You will get:
Study and active student life in the very heart of the country.
Studying at best European universities.
Internships in international companies.
In the long term – high wages.
Living in a cozy and safe European city with a low crime rate.
The ability to travel on weekends, and fly home on vacation.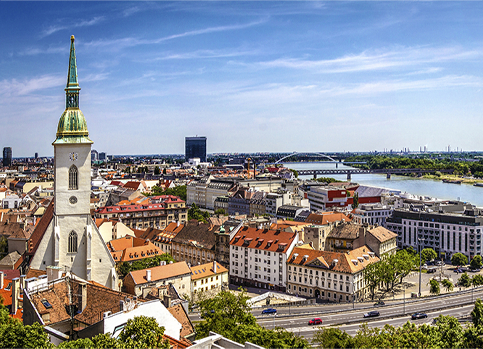 Why Choose MSM?
A wide range of study programs and work experience since 2007.
We offer a huge amount of educational programs that are suitable for people of different ages and professions.
Our YouTube Chanel
  Safe and calm life in a new country
MSM will make sure that each of the schoolchildren and students goes through the adaptation process as easily and comfortably as possible and feels confident in the new country. Our coordinators help each student with study issues and everyday tasks. Students can always contact us for help.
   International environment
Arriving in Bratislava, you will surely meet dozens of students from other countries. These can be residents of your country and neighboring countries, Europeans and even young people from Asia, Africa and America. Endless opportunities for cultural exchange is one of the advantages of studying in Slovakia with the support of MSM. You will immerse yourself in a new language environment and learn English and Slovak even faster. After all, regular communication with native speakers ensures that vocabulary will constantly grow, and the stiffness in communication will gradually disappear.