English courses in Bratislava
English is one of the most widespread and demanded languages ​​in the world. It is spoken in the most developed countries of the world: Australia, Canada, the USA and Great Britain. International negotiations are underway and cult films are shot in this language. Knowledge of the English is a prerequisite for all those who want to get a prestigious education, high position and unlimited opportunities for life and travel in different parts of the world. You can spend decades studying the language at home with textbooks and teachers who have never been abroad themselves, or you can choose a faster and better option and improve your English level as much as possible with experienced teachers in another country. English courses in Bratislava are just such a preparation program that will significantly improve your language level and open up new horizons for a successful career and education abroad.
The program combines stay in a friendly country with interesting culture and history with intensive English lessons in small groups. The course program includes both theoretical knowledge and practical lectures with highly qualified teachers. Another good opportunity to improve pronunciation and memorize new grammatical constructions is live communication with native speakers. Slovakia is a country in the center of Europe, where thousands of tourists and foreign students from all over the world come every year.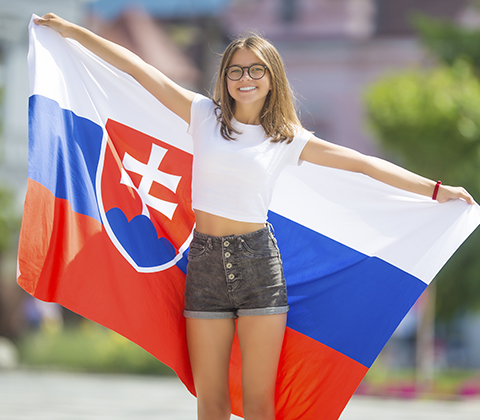 Study in Slovakia: English and cultural program
English courses in Bratislava are created taking into account all international requirements and education standards. After passing them, you can enter the leading Slovak universities for English study programs. The courses are also suitable for you if you want to improve your knowledge of English for further employment or enroll in a university in any other country in the world. You can choose a program of different lengths: a one-year course or a half-year course. All our programs, in addition to language classes, also include a rich cultural and entertainment program with an adaptation program and excursions in Slovakia and neighboring countries.
Studying in Slovakia with the support of MSM is a good opportunity to learn a new language, immersed in the atmosphere of a picturesque European city. Our specialists will help you with registration for the program, collecting documents, obtaining a visa, choosing an insurance company, will meet you at the place of arrival and will supervise throughout the entire program.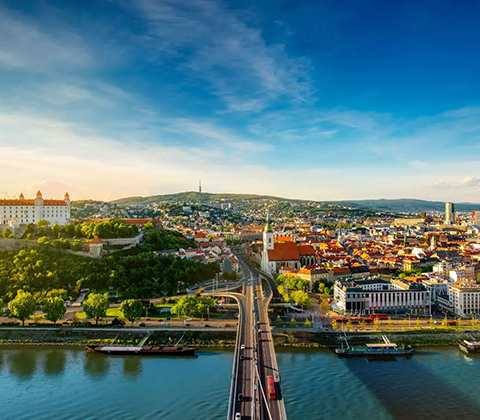 MSM and language practice
The International Union of Youth has been running preparatory programs in Europe since 2007. During this time, we have graduated thousands of satisfied students who have continued their studies at the world's leading universities. Among our teachers, there are only real professionals and experienced lecturers, and our coordinator's staff will help you with solving a variety of issues: from choosing a university and submitting an application, to going through the process of recognizing documents on previous education. If you have any questions or would like to choose your study program, please contact us in any way convenient for you or fill out the feedback form at the bottom of the page.