Foundation Slovak Course at STU
Developed by the International Union of Youth, the Slovak course at STU (Slovak University of Technology in Bratislava) was created specifically for applicants planning to enter public and private universities in Slovakia. Its program differs from ordinary language courses – the main goal of our students is easy integration into a foreign environment, as well as further admission to European universities. And most importantly, foreign students can study for free at universities in Slovakia if they have a sufficient level of knowledge of the Slovak language.
During the course, you not only learn a new language but also get acquainted with the culture and history of Slovakia. In addition to intensive and high-quality lessons in the Slovak language with professors of the Slovak University of Technology, you will also find a rich cultural and entertainment program with excursions in Slovakia and neighboring countries.
The Slovak course at STU also includes coordinators' support throughout the course. So, our specialists will help you with obtaining a visa, processing documents, finding a dormitory, choosing a university and specialty, as well as applying to a university. By taking part in classes and communicating with native speakers, our students quickly expand their vocabulary and learn to apply new knowledge in practice. This is the most effective way of learning, as you learn to speak Slovak much faster as you adapt to life in Europe. This course is quite enough to master the Slovak language at the level necessary for admission to STU or any other university in Slovakia.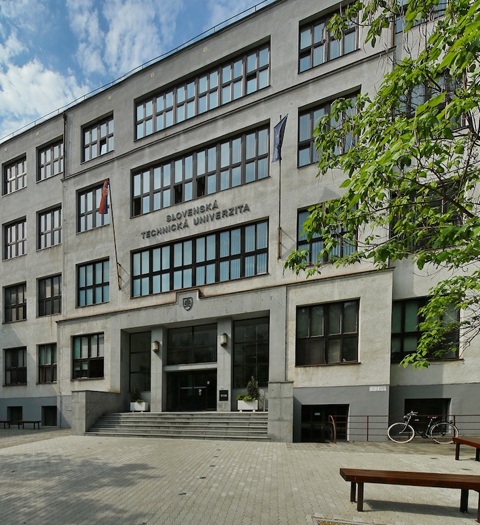 Study plan:
One-year course
Slovak language — 660 hours
Half-year course
Slovak language — 380 hours
Program dates (one-year): 15.09 – 31.08
Dates program (half-year): 15.01 – 31.08
Study in Europe
If you are planning to study in Europe in a technical specialty, pay attention to education at STU. This university has been repeatedly recognized as one of the most progressive, modern, and prestigious in Europe. Its history spans over 100 years of research activity. Each year, about 17 thousand students are enrolled in it, who can study physics, chemistry, computer science, and other sciences, studying at one of the faculties:
Faculty of Civil Engineering
Faculty of Mechanical Engineering
Faculty of Electrical Engineering and Computer Science
Faculty of Chemical and Food Technologies
Faculty of Architecture and Design
Faculty of Materials Science and Technology in Trnava
Faculty of Informatics and Information Technology
Every year, many university students go on internships or exchange programs to universities in other European countries. A diligent, scientific, and active student is more likely to be noticed by a potential employer. If you want to get a higher technical education, we advise you to take a closer look at the faculties of this university. However, whichever university you choose, our STU-based preparatory courses will help you easily pass the Slovak proficiency test. Each participant will receive a certificate at the end of the course.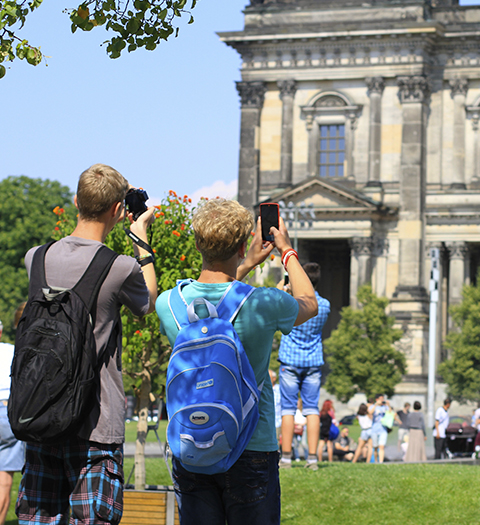 Study in Slovakia: MSM Services
We help to prepare all documents required for obtaining a student visa to Slovakia, we will provide confirmation of study and residence.
We provide assistance in obtaining medical insurance (at additional cost).
We provide a comfortable transfer from the airport or railway station to the place of residence.
We provide everything you need to use local mobile communications.
We organize accommodation in Bratislava for the period of study.
We register a newly arrived student with the local police for foreigners during the first 3 days of stay in Slovakia.
We help our students to get comfortable in Bratislava: we conduct a sightseeing tour and help with obtaining a travel ticket.
We organize a rich cultural and entertainment program.
We help to recognize the documents on secondary or higher education with local standards.
We provide consulting support during admission to the chosen university.
If necessary, we guarantee quick medical care and accompany the student to the doctor.
Would you like more information? Contact us in any way convenient for you.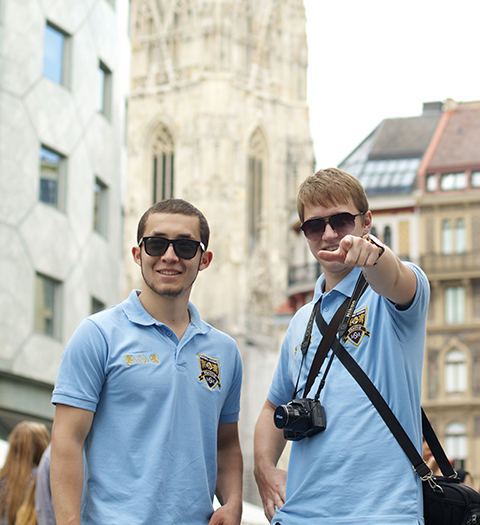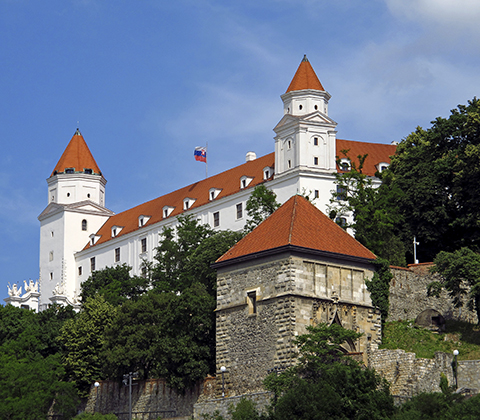 The cultural program:
Welcome party
Tour of the capital of Slovakia
Visit a museum or exhibition
Boat excursion on the Danube river
Visit the famous and largest zoo in Europe
Trip to Vienna
Trip to Prague
Farewell evening
For an additional cost: travel to Germany, Hungary