Slovak Courses in Bratislava
Higher education of the European quality and the opportunity to travel around the country with a rich history is just the most obvious advantages of studying in Slovakia. A friendly state in the center of Europe is becoming more and more attractive to foreign students every year. It is no wonder: a diploma from a local university is considered prestigious throughout the European Union, and it is easy for a good specialist to find a well-paid job. Another nice bonus: the opportunity to study completely free of charge, if the level of proficiency of the state language allows you to study on an equal basis with other students. Slovak courses in Bratislava are ideal for young and ambitious applicants who dream of building a career in a country with a decent standard of living.
Education in Slovakia is available both to residents of the Slovak Republic and to citizens of other countries.
To be enrolled in the free educational program, you need to pass entrance exams and confirm your knowledge of Slovak at the B1-B2 level. Study in English is also available, but you will need to pay for it. If you plan to study free of charge we advise you to start preparation no later than six months before passing the language proficiency test.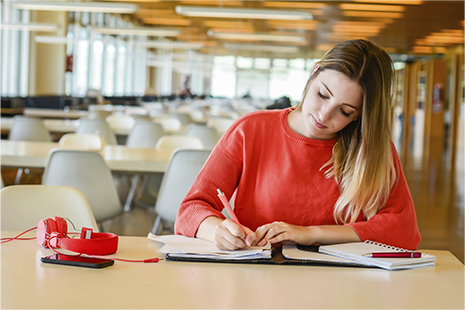 Slovak courses in Bratislava: preparation options
The best option is the one-year Slovak course in Bratislava. Over two semesters spent in a new language environment, you will meet lecturers who have been speaking Slovak since childhood. Native speakers will help you master it at a level sufficient for successful studies in Europe. You will learn a lot of interesting things about the culture of the country, get acquainted with its traditions and sights.
If there is little time left before admission but you want to learn the language, we advise you to sign up for our half-year intensive course in Slovakia. This program is more intense, and classes require even more diligence from students. However, studying there is still harmoniously combined with the excursion and entertainment program. So future students will not have time for boredom and they still will have free hours for traveling and new acquaintances.
The admission process for foreigners and Slovaks is absolutely same. The key to a successful enrollment is dedication and interest in the educational process. The International Union of Youth helps future students master the program before passing the entrance tests, collect all the necessary documents, and settle down in a new place. With us, high-quality education at the European level will be a dream come true.
The International Union of Youth (MSM) has been operated in Europe since 2007. Every year our organization helps hundreds of students to enter the prestigious universities of the European Union and take the first confident step towards a successful career. The main task of the International Union of Youth is the implementation of programs in the field of sports, culture, and education, which have no analogs in the world. Today our offices can be found in Bratislava, Prague, Moscow, Kyiv, Almaty, and other major cities around the world.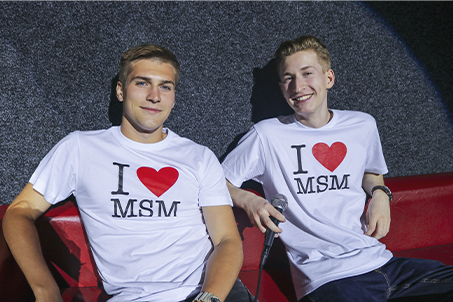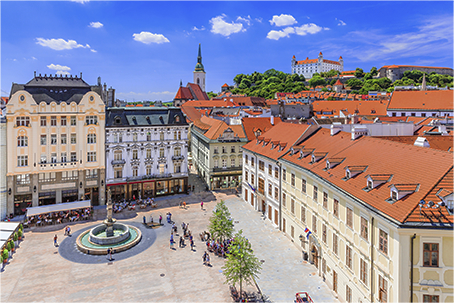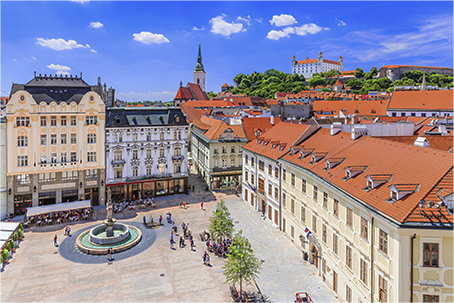 Study in Slovakia: questions and answers
How to get free education in Slovakia?

To enter the university free of charge, you need to confirm the level of proficiency in the state language and pass the entrance exams same as for local applicants.

How long does it take to learn Slovak at a sufficient level?Depending on the student's abilities, you can choose a course lasting from 6 to 12 months. Usually this is enough to speak fluently on everyday topics.
Do I need to take specialized exams upon admission?

When applying for most of the specialties in Slovakia, this is necessary but there are exceptions as well.
What is nostrification and how to go through it?This is the procedure for recognizing the document on the valid higher or secondary education. MSM will help nostrify a school certificate or a bachelor's degree obtained in your home country.